Marshall Perkin's litigation experience over the past two decades, plus, involves the following areas: medical malpractice and other professional negligence; employment law; serious personal injury / wrongful death; and other areas of litigation / arbitration. His substantial experience demonstrates a strong ability to analyze and favorably resolve a wide-ranging scope of legal challenges.
Marshall Perkins' legal work has involved a number of highlights, such as:
Prevailing on behalf of a medical malpractice victim with a medical malpractice verdict exceeding $2,000,000.00 in April of 2008, in the Circuit Court for Baltimore City;
Prevailing on behalf of a Maryland worker, in the Court of Special Appeals which upheld a wrongful discharge claim where the employee was (wrongfully) fired for attending court to defend against a peace order sworn out against her, Butterworth v. LMB Unlimited, LLC, Appeal No. 1217 (Sept. Term, 2017), 2018 WL 4846573 (Md. Ct. Spc. App. Oct. 4, 2018);
Miller v. Clinton, 687 F.3d 1332 (D.C. Cir. 2012), prevailing in a 2-1 decision before the U.S. Court of Appeals for the District of Columbia Circuit, which held that the federal employment provisions of the Age Discrimination in Employment Act, 29 U.S.C. § 633a, applied to U.S. government employees working abroad. Upon remand, this ADEA case resulted in a favorable $300,000 settlement to prevailing Plaintiff Miller;
Primary pretrial litigation work in the wrongful death / personal injury case that Joe Mallon and the firm tried to a $2 million+ verdict in the Circuit Court for Prince George's County. The unfortunate case involved the death of a Maryland prison inmate, working road crew on the Capitol Beltway, struck and killed by an over-loaded, speeding dump truck. The Judgment was affirmed on appeal, Goss v. Estate of Jennings, 207 Md.App. 151 (2012);
Mr. Perkins' medical malpractice experience at the firm involved the mediated settlement, after substantial pretrial discovery, of a Circuit Court for Baltimore City wrongful death action, with state-law medical negligence claims and EMTALA issues (see 42 U.S.C. § 1395dd, Emergency Medical Treatment and Active Labor Act), where a hospital ER patient was untreated for a significant length of time, as well as multiple additional litigated wrongful death medical malpractice settlements;
Further, Marshall led the appellate briefing in [Doe] v. Donahoe, EEOC Appeal No. 0120131553, Agency No. 4K-210-0034-11 (Aug. 19, 2013), wherein the U.S. EEOC reversed the agency's dismissal and found the occurrence of unlawful hearing-disability-related harassment / discrimination against USPS (as well as the failure to accommodate hearing disability), in violation of the federal Rehabilitation Act. See also [Doe] v. Donahoe, EEOC Appeal No. 0120141161, Agency No. 4K-210-0034-11 (Feb. 3, 2015) (Mr. Perkins led appellate briefing of damages award in case; $13,000 compensatory damages award by agency USPS reversed, EEOC awards Complainant $150,000); and Mr. Perkins' experience has also included drafting briefing for denial of summary judgment for firm client's Maryland Fair Employment Practices Act ("FEPA"), sexual orientation discrimination/retaliation claims, see Connors v. County First Bank, Case No. 11-cv-645 (D. Md.), ECF docket no. 34 (10/16/2012) (Order denying motion), with later settlement, see id., ECF docket no. 38 (1/8/2013) (Settlement Order). Significant legal issues have been addressed over the years, for example: Feldheim v. Turner, 743 F.Supp.2d 551 (E.D. Va. 2010) (primarily drafting of client's briefing, and prevailing with Virginia co-counsel and Government, on the question of whether tort defendant was entitled to invoke sovereign immunity when traveling from home / home office to governmental work station; addressing novel questions of telework under the Federal Tort Claims Act (FTCA) and Virginia respondeat superior law); Zurich American Ins. Co. v. [John Doe] Placement Service, Case No. 03-C-10-013446) (Cir. Ct., Balt. Co.) (following 1½ years of litigation, firm obtains comprehensive discovery Order per motion to compel, and plaintiff simply dismisses with prejudice contract and tort case claiming approximately $750,000 in damages against client / defendant); drafting of motion papers resulting in denial of lead paint defendants' efforts to compel production of documents protected by Louisiana medical peer review statutes, in the case, In re BHP Patriots Ltd., Partnership's Request For Discovery, Civil Action No. 09-4257, E-7 (Civil District Court, Parish of Orleans, Louisiana); and representing a Baltimore County volunteer fire department, and prevailing upon a motion to dismiss for the plaintiff's failure to state a due process claim under the framework established by Board of Regents of State Colleges v. Roth, 408 U.S. 564 (1972), in the case captioned, [Doe] v. Violetville Volunteer Fire Dep't, Case No. 03-C-08-005728 (Circuit Court for Baltimore County).
Marshall continues his extensive work for Mallon LLC involving federal and Maryland employment law, including the following areas: Maryland Wage Payment and Collection Law (MWPCL), Labor & Employment § 3-501, et seq.; U.S. Title VII (42 U.S.C. § 2000e), including the Pregnancy Discrimination Act (PDA), 42 U.S.C. § 2000e(k); Family Medical Leave Act (FMLA), 29 U.S.C. § 2601, et seq.; Americans with Disabilities Act (ADA) 42 U.S.C. § 12101, et seq.; the Age Discrimination in Employment Act of 1967 (ADEA), 81 Stat. 602, as amended, 29 U.S.C. § 621, et seq., including the 'federal sector ADEA,' 29 U.S.C. § 633a; and other state law claims such as alleged "whistleblower" retaliation; violation of Maryland Fair Employment Practices Act (FEPA), Maryland Code, State Government Article § 20-601, et seq. and § 20-1001, et seq.; and breach of pre-employment promises by the employer.
After law school graduation, Marshall clerked for the Honorable Irma S. Raker of the Court of Appeals of Maryland, the State's highest court (1997 – 1998), after having interned for Judge Raker previously during law school.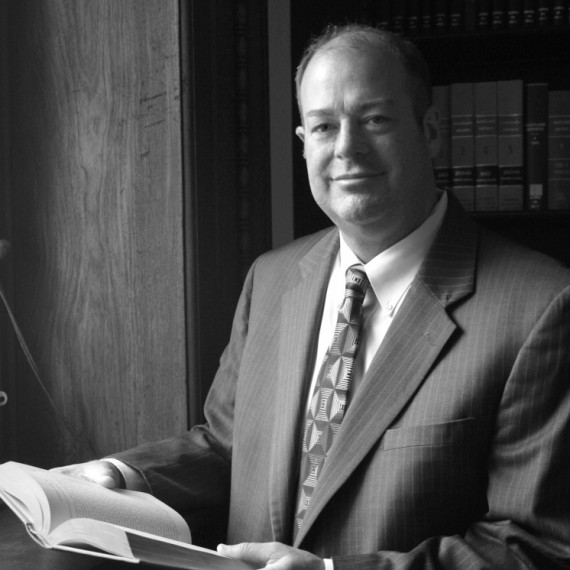 Marshall N. Perkins
Senior Associate
Contact
mperkins@mallonllc.com
(410)727-7887
Education:
J.D., magna cum laude, University of Baltimore School of Law
B.A., magna cum laude, University of Maryland
Bar Admissions: